by DiTesco – Published originally on iblogzone.com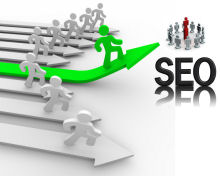 Really, what's the first thing that you should know about implementing the best SEO practices? In my own experience, the best way would be to get yourself educated, and evidently taking action on what you've learned. Many will try to go via the "fast lane" but you should know by now that, those golden days are gone and with search algorithms (and don't forget manual interventions), getting smarter and smarter by the day, that really leaves you with only one choice of doing search engine optimization, the right way.
So, first things first. Where do you get yourself educated?
SEO or Search Engine Optimization is the process of improving a website to make it more relevant to searchers and search engines. At its core, SEO is about improving usability on a website. bing.com
The following are free and available resources that are primarily geared towards those who are just starting. Nonetheless, I believe that they apply for just about any level, unless you already consider yourself a "guru". The learning curve is endless, and there is always something we can learn, even if it is only to refresh our memories.
…and you can read the rest of the article on Best SEO Practices and Tips For 2013